Get London End of Tenancy Cleaning Help that You Need with Our Experienced Flat Cleaners!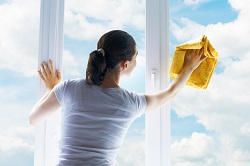 If you've been busy preparing for a house or flat move then your end of tenancy cleaning in London is probably the last thing you want to worry about! Having to organise and plan your end of tenancy cleaning can be incredibly difficult and stressful, which is why more and more people are choosing to hire professional end of tenancy cleaning services. Flat Cleaners London offers high-quality and professional post tenancy cleaning help that can save you time, effort and stress when it comes to your house move. Our experienced and efficient cleaners will leave your property looking sparklingly clean and as good as new in no time at all, making us the ideal choice for your end of tenancy clean! If you want to find out more about our company, services or prices then pick up the phone today and give us a call on
.
If you don't restore your property to its original condition before you move out then you could face a fine or you could lose some of your deposit, meaning that it's definitely worth taking time out for a thorough and proper clean. However, with so much for you to plan and prepare for on moving day, your end of lease clean can be a huge worry for you and your family! Our company specialises in end of lease cleaning services, and our experienced and friendly cleaning teams will make quick work of your cleaning needs, no matter what it is you might require! From combating dust and grime to mildew and dirt, there's nothing our professional London cleaners won't be able to do for you and your final home clean!
Get Professionl End of Tenancy Cleaning Help at the Most Affordable Cost in London
All of our staff work incredibly hard to deliver fantastic results that simply can't be compared to! By using the best London end of tenancy cleaning techniques combined with the best equipment in the business, we'll soon have your home looking better than you've ever seen it before – without you needing to put in any time or effort whatsoever! When it comes to your end of lease clean there's no other company that can provide the same level of service that we can, so what are you waiting for? Pick up the phone and hire the house cleaning experts that you need by calling
today!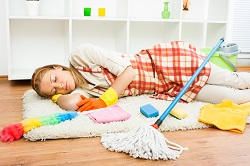 Everyone knows how expensive moving to a new home can be, and our company works especially hard to deliver competitive and affordable prices across all of our domestic cleaning services. From our home cleaning to our end of tenancy cleans, all of our services are budget-friendly and affordable. If you need cleaning help that won't break the bank then we're the perfect company for your cleaning needs!
Hire the Best London Domestic Cleaning Company and Save Time and Effort
Save yourself hours of stress, worry and effort by calling Flat Cleaners London for your final property clean today. Our experienced, professional and friendly London move out cleaning teams are just waiting to provide you with the support and assistance that you need for your moving day, and with our competitive prices why hire anyone else? To find out more information about the many ways in which we can help you, or to learn more about our prices just get in touch now. Dial
today for all of your London domestic cleaning needs and get the free time that you need to concentrate on your move!